Supplier Digitization Playbook
As one of the 5 recommended supplier supply chain strategies, Technology Enablement is particularly critical given the rate at which supply chains are maturing and becoming digitized resulting in customers demanding more and more data from suppliers. The Corporate Mentoring Program (CMP) fosters suppliers' identification and management strategically relevant data that can support their customers' needs and their own development of company-specific short and long term Industry 4.0 enablement strategies in areas summarized and described in the graphic.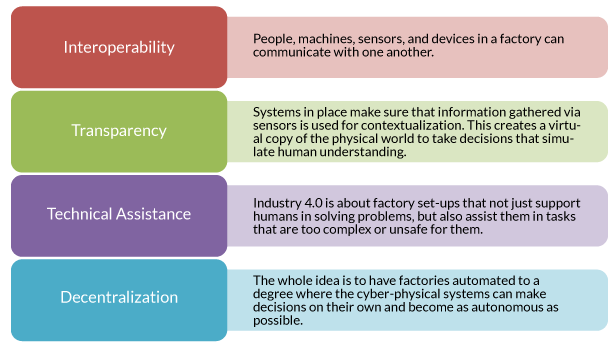 DMSCA is partnering with third-party organizations to provide direct training assistance to CMP Suppliers. Additionally, DMSCA's partner organization, the 501 (c)3 DMSCA Supplier Development Foundation, is gearing up to support CMP Suppliers' implementation of relevant Industry 4.0 Interoperability, Transparency, Technical Assistance, and Decentralization strategies including Talent Acquisition and Workforce Training.