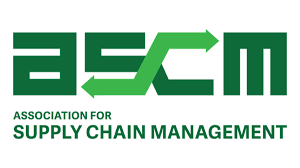 ASSOCIATION FOR SUPPLY CHAIN MANAGEMENT (ASCM)
ASCM is a global nonprofit organization whose framework, improvement methodology, training, certification and benchmarking tools help member organizations make dramatic, rapid, and sustainable improvements in supply chain performance. As an ASCM Advisory Member, DMSCA gains cost-effective access for its members to all the resources associated with its Supply Chain Operations Reference (SCOR®) model, the world's standard for supply chain management. SCOR is a model that provides a unique framework for defining and linking performance metrics, processes, best practices, and people into a unified structure.

THE MATERIAL HANDLING INSTITUTE (MHI)
Known as the organization that makes the supply chain move, MHI is the nation's largest material handling, logistics and supply chain association that, works to deliver the latest knowledge, the strongest connections, powerful industry leadership, and the best market access for manufacturing and supply chain professionals. Their 800+ members and 18 Industry Groups power research and solution sourcing to drive the innovations that can be seen at world-class events that connect procurement and supply chain management practitioners and their organizations worldwide.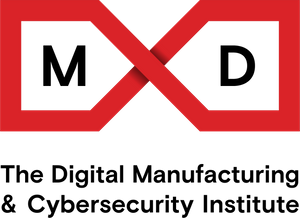 THE DIGITAL MANUFACTURING AND CYBER SECURITY INSTITUTE
Formally called the Digital Design and Manufacturing Institute, MxD is the United States flagship research institute for applying cutting-edge digital technologies to reduce the time and cost of manufacturing, strengthen the capabilities of the supply chain, and reduce acquisition costs. The institute will develop and demonstrate digital manufacturing technologies and deploy and commercialize these technologies across key manufacturing industries. MxD is a Chicago consortium led by UI LABS which was the recipient of a $70 million Department of Defense (DOD) grant. matched by $250 million of private sector, academic and local government funding.

THE DMSCA SUPPLIER DEVELOPMENT FOUNDATION 
A World Economic Forum New Champion, the DMSCA Foundation is a 501 (c) 3 allied organization that provides financial support for the implementation of DMSCA Supplier Members workforce-linked development, digitalization, and sustainability strategies and other requirements for engagement in linear supply chains and Industry 4.0 digital supply networks.